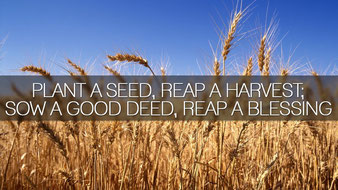 "Now may He who supplies seed to the sower, and bread for food, supply and multiply the seed you have sown and increase the fruits of your righteousness" II Corinthians 9:10. 
Thank you for visiting our site and for your interest in financially supporting our ministry.  The Lord is truly blessing the ministry of New Cote Brilliante to make a difference in the lives of families as we share the love and the gospel of Jesus Christ. We realize that it is an awesome privilege to be used by the Lord to impact our community and the world for Christ. We invite our members and friends to invest in this ministry and to partner with us by making your contributions in one of the following ways: 
1. You can donate online.
2. You can mail your donations to our church office at: 
 New Cote Brilliante Church of God
 6195 Washington Blvd.
 St. Louis, Missouri 63112
God bless you and thank you for your generous donation.